Today marks the 10 year anniversary of Amy Winehouse's tragic death from alcohol poisoning. Her struggles with alcoholism and drug addiction were well documented; her struggle with Bulimia Nervosa and mental health, less so. She was a complex, incredible woman with an extraordinary voice and rare talent for song writing. From a young age Amy was achieving remarkable things in the music industry, she became an icon whose soulful sound touched and inspired the lives of many but who was also, sadly, in the grips of devastating addictions that took her life at just 27 years old. Her legacy is being compared to fellow music legends, Billie Holiday and Janice Joplin, ironically also taken far too soon by substance abuse and addictions. For those in awe of Amy's incredible talent and unique musical contribution we are sadden and left wondering the extent of what might have been were her life not cut short. However, the lives of Amy's friends and family have been devasted. Addiction is cruel, steals people's lives, leaving behind a trail of grief and destruction.
Tonight Reclaiming Amy is being shown on BBC2 at 21.00pm, a film in which her closest family and friends, many not heard from before, reveal the truth about the music icon and the impact that her loss had on them, in a highly personal and powerful way.
BBC Two – Reclaiming Amy It will be available shortly after broadcast.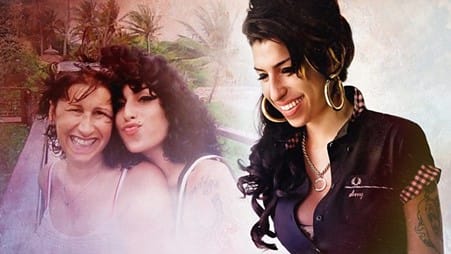 The film acts as a stark reminder that behind every statistic there is a person, who is someone's daughter, son, sister, brother, friend, partner and loved one who are also victims of addiction.
In 2007 during an interview at the Mercury Prize ceremony Amy spoke about her rehabilitation, famously saying, "Rehab is great for some but not others."
10 years ago at Gladstones Clinic we had an idea to create a new kind of treatment centre. A treatment centre that although supporting 12 step recovery offered  something else:-
A chance to dig a bit deeper to identify where our addictions and addictive behaviours started.
A way to identify where our attitudes and behaviours stem from
A safe space to challenge our thinking
An opportunity to change
And through this a way out of the addiction cycle.
Over the last 10 years we have helped hundreds of people transform their lives through freedom from addiction and improved mental health and find a new way to live; to accept and move on to a new and infinitely better way of living. It has proven particularly effective for some people who have tried rehab before but don't just want to simply repeat the 12 steps again.
One of our clients referred to it as the "Gladstones Magic" who after 20 years of substance abuse and trying a variety of ways to stop found the Gladstone approach of 'reality therapy' and 'nurture' a formula that has made it possible for her to recover."
Taking the first step is often the hardest. Whether you're someone seeking freedom from addictions or a concerned loved one, we've got you.
Gladstones Clinic offers a residential detox and rehab programme for both alcoholism and drug addiction that applies abstinence-based, integrative treatments and a non 12-step philosophy as part of our treatment model.
We work with alcoholics and addicts and their families on a daily basis in our residential rehab clinic. We have seen the damage done to everyone involved. We apply our years of experience with the latest integrative treatment models and therapies in our highly successful practice.
Gladstones operates two private residential rehab facilities in the South-West of England, and two in London. Our main office and facilities are located in central Bristol.
All Our clinics provide clients with a private room (en-suite) & full board included in the cost of their residential rehabilitation programme.
If you need to speak to someone right now for a confidential chat call us Freephone on 0808 258 2350 or email – help@gladstonesclinic.com