About Us – Gladstones Private Rehab Clinic
Gladstones proudly operates three addiction rehabilitation and recovery clinics; one in central Bristol; one in Cambridge, Gloucestershire; and one in Notting Hill, London. All of our clinics follow exactly the same treatment model and non 12-step philosophy.
Integrative Treatment For Addictions & Disorders
Gladstones' residential rehab programmes are designed to place equal emphasis on physical health, mental well-being and emotional connection. Treatment is not predicated on the 12 Step method. The Gladstones integrative rehabilitation model emphasizes the critically important role of both cognitive and behavioral factors in addiction. This includes the creation of, and then maintenance of, the root cause of the addiction, fixation or disorder.
Cognitive-behavioral therapy (CBT) is widely used to treat a range of addiction related disorders. Typical disorders include to food, alcohol, drugs and other compulsive behaviours. We find that CBT teaches clients to finally understand the negative mental and emotional patterns and complexes that are at the heart of their addictions.
It is our belief that addiction is merely a symptom of a deeper unresolved and underlying issue. Getting to the original root of the problem and healing the wound, offers the best chance of permanent recovery from the cycle of addiction.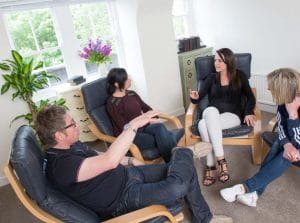 A Range Of Rehabilitation Services
Gladstones takes pride in being flexible in our approach to treating drug, alcohol and behavioural addictions. We  also deliver a full range of Addiction Rehabilitation Services. We offer medically supervised drug and alcohol detoxification, and a complete package of comprehensive medical treatments. Services include inpatient rehabilitation, outpatient/day treatment services, one-to-one counseling, complementary therapies, and continuing care services.
From initial substance detox all the way through transitional programmes and aftercare, our clients are provided for and encouraged by fully qualified, supportive and deeply caring staff. Their days are filled with intensive therapies and psychoanalysis as they are challenged to heal themselves. Our highly successful rehabilitation programs and aftercare services instill the tools and the support necessary to achieve lasting recovery from addiction.
By providing the best possible recovery environment with diverse approaches to healing, Gladstones has created cutting-edge addiction healing & recovery centers. Our services are specifically designed to empower each client to take control of his or her own addiction, compulsion or disorder. Armed with newly minted confidence and skill sets, they can create the lives they want and deserve. Clients are able to leave Gladstones prepared for positive and fulfilling relationships, a rewarding job or career and a sense of contentment and happiness in Recovery.
Check out our testimonials page for a selection of client reviews regarding their time at Gladstones Clinic.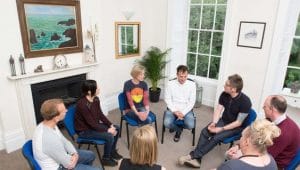 Alcohol Rehab
Residential Alcohol Rehab for alcoholism at Gladstones Clinics starts with an alcohol addiction assessment. This will determine the extent of the client's drinking problem, usually followed by an intensive medically supervised alcohol detox program. Alcohol detox will rid the body of toxins safely and comfortably, and clients are under 24/7 medical supervision during this time. The physical addiction withdrawal symptoms, which at first seem unbearable, begin to recede and then vanish completely. Only at this point can the client begin rebuilding their sober life with a clear head. Alcohol detox is a critical preparation for the primary treatment phase which must follow next.
Private residential alcohol rehab during the primary treatment phase is all about ensuring that the problem drinking stops completely and permanently. It does this by addressing the underlying emotional issues, mental processes and behaviour patterns that trigger the alcoholic addiction and the alcohol dependency abuse cycle. Healing takes place in a safe and caring environment. Lessons are learned through highly structured group and one-to-one counseling sessions, cognitive behavioural therapy, complementary therapies, diet and nutrition and other treatments.
As hard as it can be to stop drinking initially, it is even harder to commit to stopping for good. Gladstones' residential alcohol rehab program provides the right environment for lasting recovery. It will expose the addict's inner motivations for drinking and teach them the strategies and coping mechanisms that allow for commitment to abstinence from alcohol once and for all.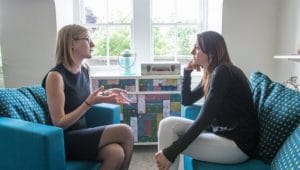 Drug Rehab
Gladstones' private Drug Rehab Programs regularly treat addiction to the most common illegal drugs and substance addictions. Typically these would include cocaine, heroin, cannabis, party drugs, speed and even prescription medications. All clients are given a drug addiction assessment upon their arrival. Most will then undergo a medically supervised drug detox which will be made as comfortable as possible for them. Medically supervised drug detox is essential to ensure safety. It also manages the withdrawal symptoms, cravings and the emotional roller coaster ride associated with sudden abstinence.
All of our clients are clinically supervised 24/7 throughout the residential drug detox phase of treatment. Once drug detox is complete, clients can begin the intensive primary treatment phase of drug rehab. This is where counseling, group work, cognitive behavioural therapy and other treatment modalities are employed. These are designed to teach the client new skills and coping strategies that will equip them for long term abstinence and recovery from drug addiction.
We believe that the secret is to get right to the heart of the drug addiction. Once found, it can be healed at its source; the primary wound from which the addiction originated. Our private drug rehab programs are challenging, but you will be supported and encouraged throughout the entire process and beyond. We have an extremely high success rate. Our staff takes great pride in rehabilitating clients addicted to the common prescription and illegal drugs used and abused today. Call us if you would like to discuss any aspect of drug rehab at Gladstones Clinic.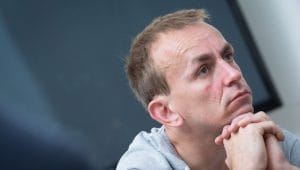 Compulsive Disorder Rehab
Gladstones' Compulsive Disorder Rehab programs specialize in treating compulsions and behavioral disorders like Gambling Addiction, Online/Video Games Addiction, Love/Sex Addiction, Eating/Food Disorders. All clients will be clinically assessed upon arrival  to determine the degree to which they are addicted to their compulsion.
A period of intense behaviour detox may follow continued by primary treatment conducted either residentially or through our outpatient or day
treatment services depending upon the client's individual circumstances. Compulsive addiction disorder rehabilitation is designed to get to the underlying condition that ultimately presents itself as compulsion. A combination of  group and one-to-one counseling, cognitive behavioural therapy and complimentary therapies are used to locate the source and to bring it into the light where it can be accepted and healed.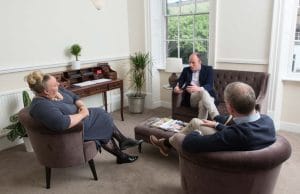 Family Support
Gladstones also provides Family Support services that acknowledge the many ways in which members are affected by addiction. We highly encourage families to participate in support services because family members can be a source of invaluable support during their loved one's recovery from addiction. Their insights and experiences with the client are proven to be enormously important in the healing process. We also understand that every situation is unique and that each person has varying degrees of motivation and experience. We will only include family members in the client's program where appropriate and only with both our client's and their family's willingness and permission.
If you would like to discuss a drug or alcohol Intervention for a troubled family member, please call us to discuss your options.
We also offer a number of additional family support programs which we provide to those in need of counseling for the consequences of having an addict in the family. These are available whether or not you have a family member in one of our treatment programs. We understand how difficult it can be and we are here to help.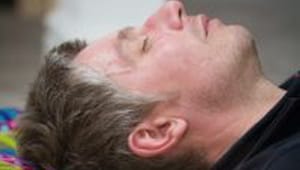 Complementary Therapies
As part of our integrative treatment model, Gladstones applies a number of holistic and complementary therapies in our clinic. Health and wellness are vital to psycholgical healing, and we believe in healing the body, mind and spirit to assist recovery.
Clients receive the support of a qualified nutritionist and physical therapist as well as supervised access to a local excercise gym and pool. Acupuncture can be applied to rebalance the body's energy Meridian System. Meditation skills and professionally guided internal journeys equip clients with coping tools for the future.